Why Promotional Videos Are Trending Right Now
What's All The Buzz Around Videos These Days?
Dr. James McQuivey said, "If a picture is worth a thousand words, then a video is worth 1.8 million in just one minute of footage". Videos bring many forms of communication together - sound, picture, and words, making its potential function as a medium for sharing information almost infinite. Promotional videos are typically short films that showcase your brand in a short and sweet manner, that is both informative and entertaining. The main aim of a promotional video is to whip up interest and inquiries from your target audience. Due to its flexibility, video can be a highly effective marketing tool that businesses can utilise to their advantage. Promotional videos create a level of trust with potential customers that is hard to generate through words alone. It's been researched that 53% of web pages with video are more likely to feature on the first page of Google search results. Videos attract people instantly because we are naturally drawn to movement. This encourages engagement and gives you the upper hand over text and pictures. Promotional videos can be shared over a wide spectrum of digital platforms and have become the number one way of boosting brand awareness. VerdigrisTV based in London has an expert team to create your next promo video.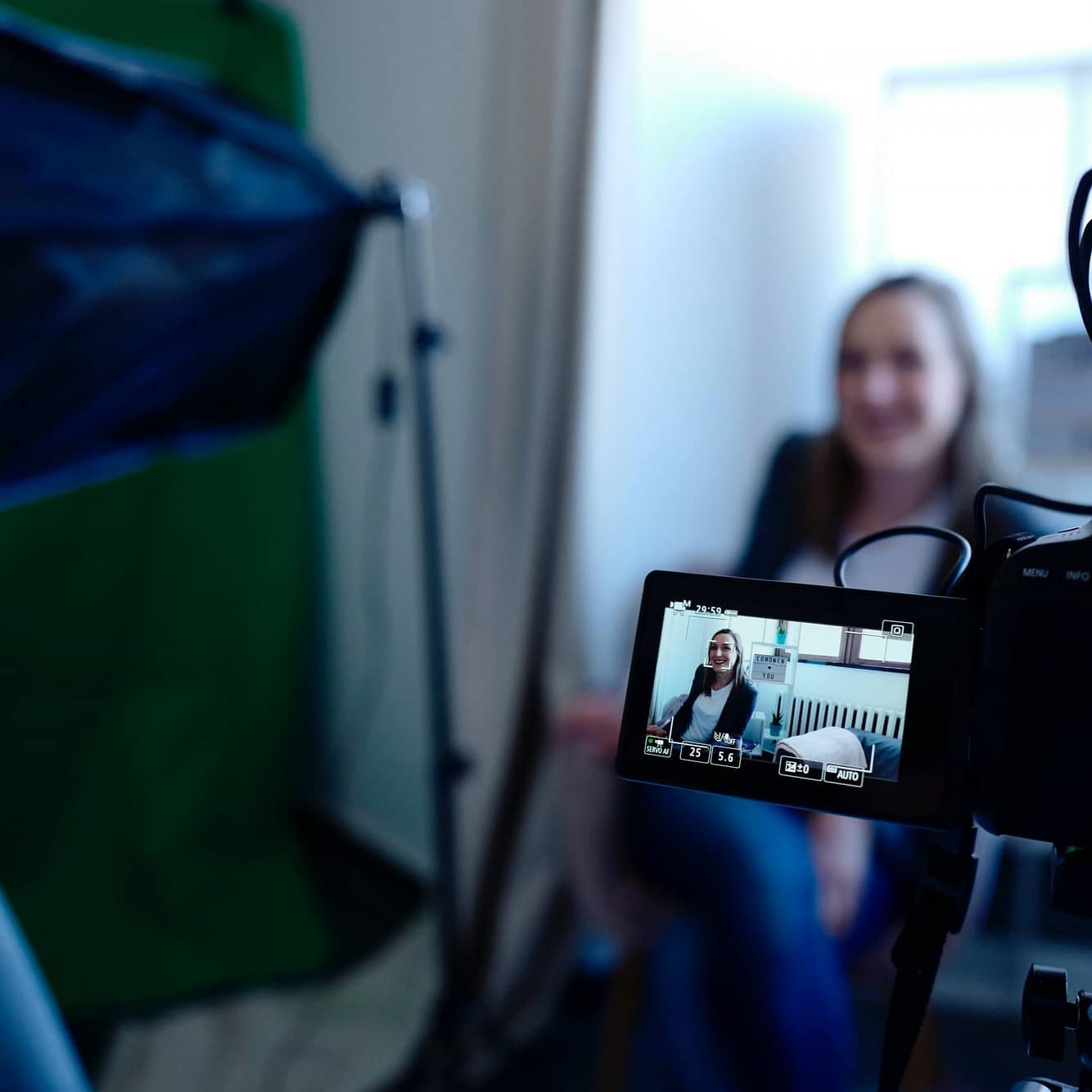 Promotional Video Trends We Have Seen in 2021
Not so many years ago, video marketing was a rather expensive way of advertising. Fast forward to 2021 and 92% of marketers proclaim that video is a significant part of their marketing activities. The top 3 social media platforms for video marketing are Facebook at 81%, Instagram at 74%, and YouTube at 70%. These statistics are phenomenal and prove how vitally important it is in today's era to use promotional videos as part of your marketing strategy. Let's take a quick look at some top trends this year so far. Instagram might not be the biggest social media network, but it surely is among those that consumers love the most. 250 million users post stories to Instagram every day. Just think of the marketing potential in such a community! The use of LinkedIn videos in marketing is on the rise and research has shown that 2 out of 3 marketers plan to use videos on this platform going forward. 
But make sure to get your point across quickly at the beginning of your video to grab your viewers attention and spark their interest. Some LinkedIn videos can last up to 30 minutes and not everyone ends up watching till the end. Last but not least… Hello TikTok. With 800 million users already, this is a pot of gold for many marketers to get their promotional videos seen!
Stay Ahead And Keep Showcasing Your Promotional Videos
Video is arguably the most entertaining and addicting form of content online, so no wonder that video marketing trends change from year to year. Some 54% of consumers say they want to see more video content produced by a brand they support. Because of that, there is an increase in producing informative and educational promotional videos. As more and more brands realise the effectiveness of promotional videos like product showcases and customer testimonials. People are putting more time, effort and creativity into promotional videos. There are rumours of new video trends for 2022, and a few seem rather interesting. Vlogging for businesses could be a new trend emerging and we think this could be an excellent alternative to businesses who have written blogs published. Stories, which are already popular on Facebook and Instagram, could be a new way for businesses to publish services and products every 24 hours. By publishing stories regularly, followers will be more aware of your updates and likely to watch all your new content. We are excited for what's to come, and you should be too! So, think about how your business is different from others and show it to the world! Contact VerdigrisTV in London now and get the ball rolling on your next promotional video. 
Verdigris TV is a boutique video marketing agency offering affordable video production and video marketing services in London. We are here for all your video needs!