AFFORDABLE Video MARKETING SERVICES
Verdigris TV prides itself on offering affordable video marketing services. As a video marketing agency, we pride ourselves on ensuring we deliver our clients' vision so that they can get their brand seen and their message heard! Our bespoke video marketing services are client-driven and audience-led. Let's harness the power of creativity to achieve successful video marketing together!
We specialise in creating unique and beautifully realized video concepts for clients. We excel in helping you bring your visions to life. We here at VerdigrisTV ensure that your videos resonate with your potential clients or customers. Our team of freelance videographers respect the importance of originality and revel in making memorable and refreshing video concepts.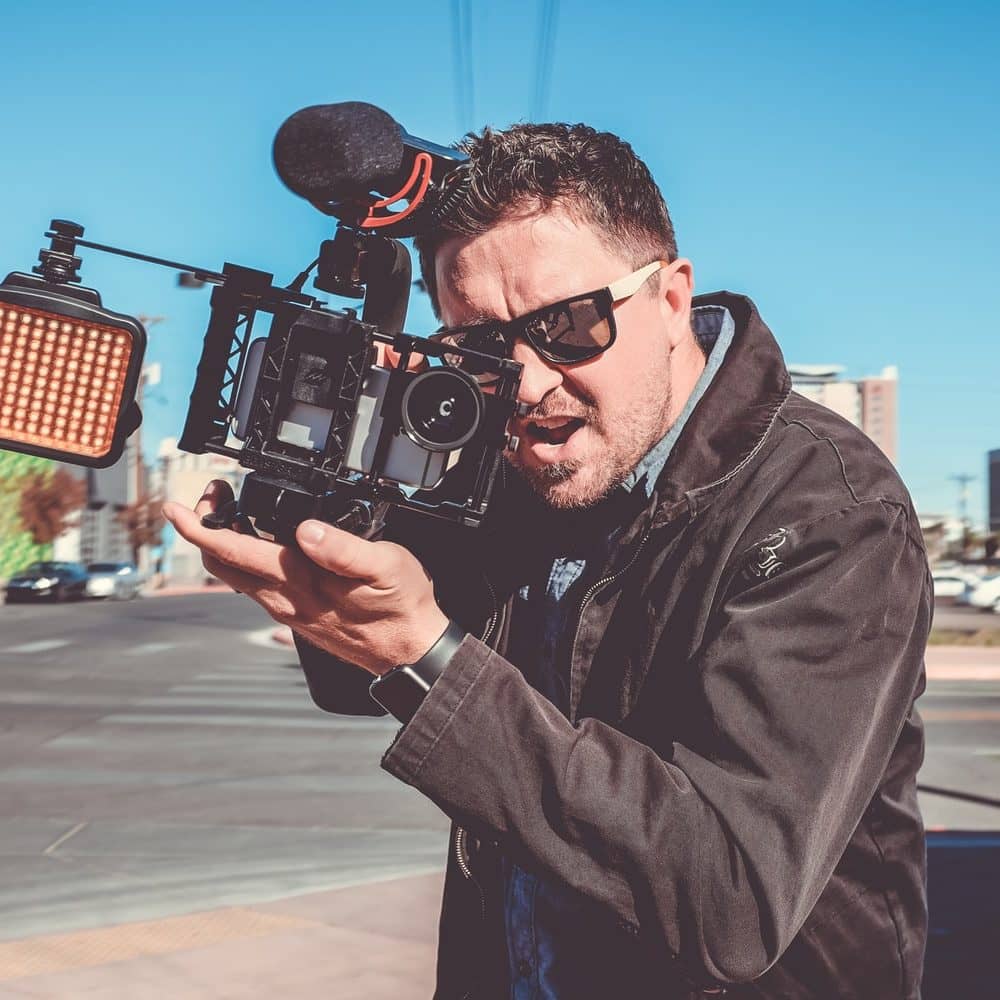 Businesses that use video content within their marketing campaigns have benefited from a 41% increase in their online traffic through web searches compared to companies that don't. That's just a fact, Additionally, when it comes to ROI, 51.9% of marketing experts agree that having regular video content offers the best return on investment. Verdigris TV can help your business tap into this world of content marketing using powerful videos made to your specific needs.
Promotional videos can be used not just on the internet but can be taken and displayed at exhibitions and within presentations. Product promotion or promoting your business can take a lot of time, money and legwork. By keeping your promotional videos straight-to-the-point yet visually powerful, you will have a marketing tool that will take some of the hard work away and can ease the tension when promoting your brand.
Using corporate videos can give your growing team excellent product overviews, you need to know your products or services inside and out and what better way than a video. From Proof of Concepts to Orientations to Training videos, you know what you need.
Video after effects, as the name suggests, starts as the next step when the shooting ends. At this service level of the umbrella video post-production offering, a lot of creative input is invested in a draft. You may have recorded a client-educating video for your products, this is a service that makes your work better. More like perfect.
Hosting a live event, and just want the outcome to be nothing less than perfect? We can do that and more for you. Having shot hundreds of webinars, live streams and even corporate events in London, we are the best partner you can pick for the perfect results.
Testimonials (Interviews)
Testimonials, perhaps the most recent currency used to tip potential customers over into the basket (paying customer lot). Anyone should relate to a testimonial given by someone as proof that the product or service you need actually works. They even get the most attention on social media platforms.
Post-production. The difference between a blurred, bad sounding and shaky video and those movie-perfect clips you see on Instagram. How your video makes the viewer feel about your company comes into play when they decide to buy... or not to. At VerdigrisTV, we leave no dial untouched in pursuit of video quality excellence.
LET'S GET YOUR VIDEO STARTED!
We take the time to understand each of our clients individual goals and requirements, so that each project achieves the client's core objectives.
We undertake detailed and efficient planning for each project in order to ensure smooth execution, timely completion and complete client satisfaction.
Verdigris TV manages the complete filming and editing process, from concept through to post- production, in order to produce high-quality videos.
Our professional editing team ensures that our clients and their target consumers are presented with polished, engaging and effective videos.
We publish our clients' videos on any online platform that they require, including YouTube, Facebook, Instagram, and TikTok. We also provide clients with 24/7 online support.
Verdigris TV is a boutique video marketing agency offering affordable video production and video marketing services in London. We are here for all your video needs!