Video Editing Brings Your Vision To Life
Editing Services To Turn Raw Footage Into Something Spectacular
Editing is the process of taking all the captured video footage and turning it into a seamless, spectacular story. When you first take a look at video footage it will look like a whole lot of jumbled mess with no flow or story. This is where video editing services come in.  Video editing is the process of manipulating and rearranging video shots filmed from the time the director says 'Action' to the final cut to create a story. During the film editing process, unwanted footage can be removed, you can select the best footage that you want to display in the end video and create a flow that can portray the story that you're wanting to get across to the viewer. This is also where the fun part of professional video editing happens. You're able to add graphics, music and effects. Editing services can change the style, mood and pace of the video. VerdigrisTV has an expert and experienced team that films in HD and 4k operating all over the London area. When only the best will do, our team uses the latest technology and Adobe Premier Pro to create a masterpiece. So, if you're looking to hire video editor services then get in touch with our team today!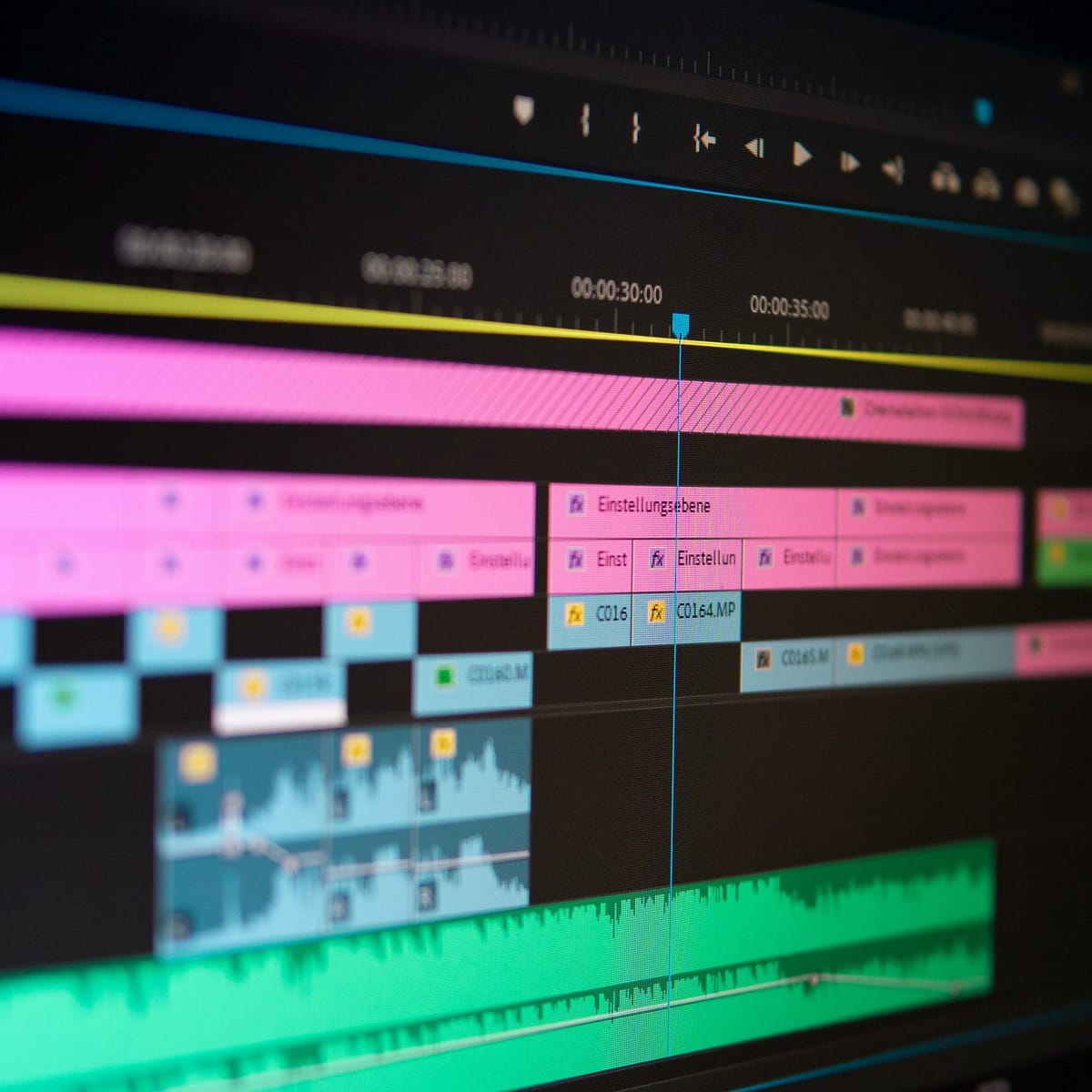 Editing Services - Why It's Important For The End Result
Editing, also known as post production, can be the difference between a complete mess and an award-winning video. It's true that all roles of video production are important. Without a good cameraman, your shot is ruined. Without a good video director, your scenes are disorganised and confusing. But without an editor, all of the other aspects of video production can no longer come together to create the masterpiece that you're trying to create. A video production company will create a video through cutting, transitioning, speed perfection and sound editing. Video editing services are important because it is the key to blending images and sounds to make us feel emotionally connected in the film we're watching. It's a safe assumption to say that video editing is among the most important jobs in the film industry. With professional video editing, you can create an emotion-evoking masterpiece, and it can make or break your film, which is why it's just as important to choose the right video producer and editor as it is to choose the right camera equipment. VerdigrisTV is a video production agency that will come up with unique video ideas to stand out in your next commercial video production with freelance video editing. 
Editing Your Video From A Vision Into A Magical Story
Editing can turn your vision on paper into a magical story before your eyes. We believe that storytelling has the ability to inspire. We can help you tell your story in a creative and cost-effective way. From explainer videos, corporate videos, training videos, how-to videos, social media and product showcase videos, we do them all. We connect your brand to the consumer by elevating your brand story at the centre. The VerdigrisTV point of difference lies in the full-service offering of strategy, concept, and production of the highest-standard editorial, social and brand narrative content. Adobe Premier Pro is used to edit videos and create a final cut that is worthy to be seen by the world. If you're not sure what you're looking for or where to start, we will assist you every step of the way from video concept to after effects to film editing. As long as you have a vision in your mind of what you are wanting to achieve, then let us take care of the rest. If you're looking to hire video editor professionals or freelance video editing services when needed, then VerdigrisTV is the team to partner with to edit videos with precision.
Verdigris TV is a boutique video marketing agency offering affordable video production and video marketing services in London. We are here for all your video needs!